How to Tie Up with E-Commerce Companies for Courier Services?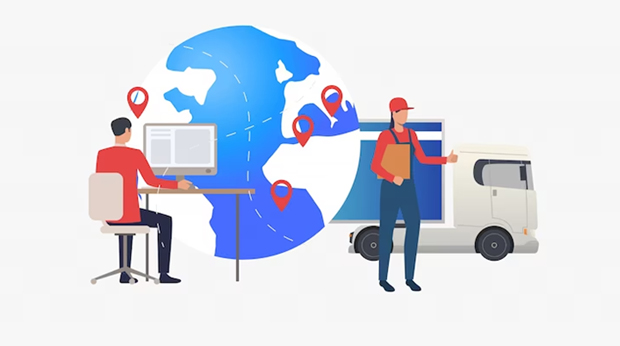 In the contemporary world, using a courier service can be more convenient for e-commerce companies than handling shipping and logistics in-house. Courier services often offer bulk discounts or other cost-saving options for e-commerce companies that ship large volumes of products. By outsourcing shipping and delivery, these companies can focus on other aspects of their business, such as product development and marketing. Therefore working with a courier service is one of the best ways to optimize the International e-commerce shipping solutions as it can save a lot of money on shipping costs.
Courier services typically offer tracking and delivery confirmation options, which can help e-commerce companies and their customers stay informed about the status of their shipments. They provide international e-commerce services by improving customer satisfaction and reducing the likelihood of lost or delayed shipments. There is no doubt that tying up with e-commerce companies for courier services can provide a range of benefits, including increased business, access to technology, and long-term partnerships.
5 Crucial Steps to Tie Up with E-commerce Companies for Courier Services
To tie up with e-commerce companies for courier services, you can follow these steps:
Identify the E-Commerce Companies That You Want to Partner With
Research the companies to find out their shipping requirements, terms, and conditions, as well as any specific qualifications or certifications that may be required. Partnering with e-commerce courier companies can be an authentic way to expand your business and increase your revenue. Reliability is a key factor to consider when choosing these companies. Look for a company with a great track record of timely deliveries, and check customer reviews to see how satisfied other businesses have been with their service.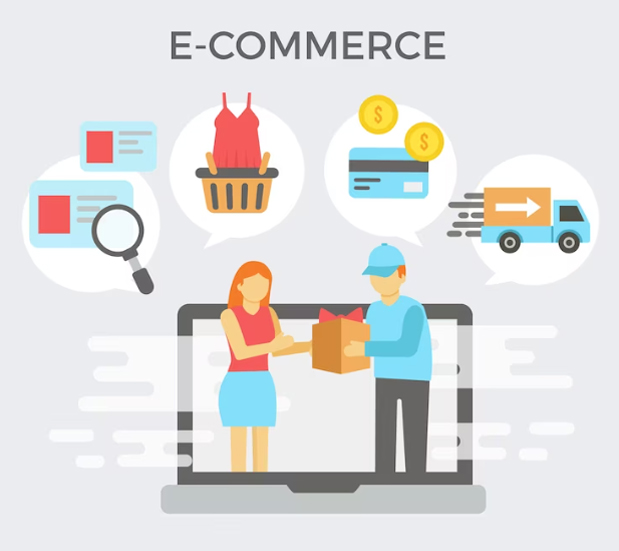 Reach Out the E-commerce Companies
Once you have identified the e-commerce companies you want to work with, reach out to them through their website or customer service. You can also try to contact them through their social media pages. Building relationships with e-commerce businesses is key to securing partnerships. Therefore, offer a personalized approach, provide exceptional customer service, and be responsive to their needs. On Point Express is known to be one of the best delivery partners for e-commerce that provide cost-effective solutions.
Highlight Your Strengths
When you reach out to e-commerce companies, highlight the strengths and what sets you apart from other courier services. This could be your competitive pricing, faster delivery times, or excellent customer service for your International e-commerce delivery services. Therefore, it is important that you must showcase your strengths and unique selling points. Even mention the specialized services that set you apart from other e-commerce courier services. For instance, if e-commerce courier companies offer advanced tracking technology, such as real-time tracking and delivery notifications, they must make sure to highlight this strength.
Negotiate in Terms and Sign an Agreement
Once the e-commerce companies are interested in working with you, negotiate the terms of the agreement. This includes the rates you will charge for your services, the delivery areas you will cover, and any other specific requirements the e-commerce companies may have. It's important to understand the company's needs and expectations. Negotiate in terms which can be beneficial for both parties. As one of the trusted e-commerce courier companies, always sign an agreement to formalize your partnership.
Fulfil Your Obligations
Once the partnership is established, the delivery partner for e-commerce should always fulfill their obligations and deliver the packages on time and with the quality of service promised in your agreement. This will help build a good relationship with the e-commerce companies and could lead to more business opportunities in the future. The courier company which provides delivery service for e-commerce must improve the services by soliciting feedback from the e-commerce companies and their customers.
Conclusion
Remember, the e-commerce industry is highly competitive, so it's essential to stand out from the competition and provide value to your potential partners. On Point Express tends to provide the best International e-commerce courier services at the most cost-effective prices while maintaining a high quality of service by ensuring that packages are delivered in good condition, in a timely manner, and with excellent customer service. They address any complaints or issues promptly to ensure that the companies are satisfied with the services.
Partnering with e-commerce companies can bring in more business for courier services. E-commerce companies often have a high volume of orders that require shipping, which can translate into more business for the courier company. Being a delivery partner for e-commerce, courier companies can expand their business in a cost-effective way. Moreover, there are many e-commerce companies that offer advanced tracking and delivery technology, which can benefit the courier company. This can help streamline operations and improve customer service. These companies provide a consistent demand for courier services, as they often require daily or frequent shipments. This can provide stability and predictability for the courier company.