Important Announcement – FedEx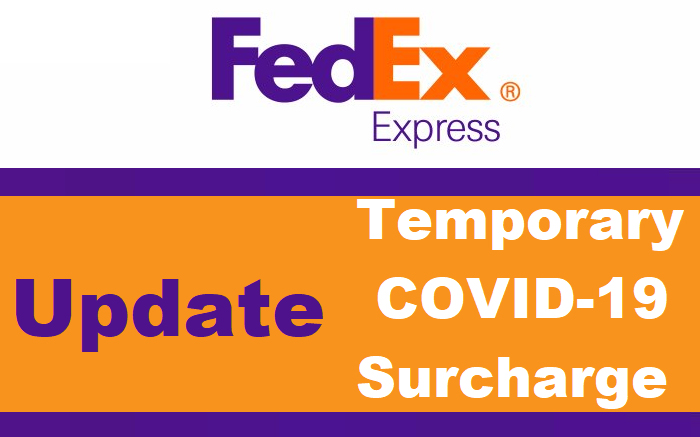 To continue providing our customers with the best possible service during this time, we are implementing a temporary surcharge on all FedEx Express and TNT international parcel and freight shipments, from April 6th until further notice. The surcharge does not apply to domestic intra-country shipments.
The surcharges below will apply for shipments between these origins and destinations regardless of where the invoice is paid, i.e. The surcharges will be implemented on both Export and Import/3P rates.
Temporary COVID 19 Surcharge Amount (INR per Kilo)
Fuel Surcharge and GST will be applicable on the above charges.
Why is FedEx instituting a surcharge during a global health crisis and what is the cost?
The disruption and uncertainty in the global cargo industry has increased our cost to serve. This temporary surcharge will allow us to continue providing service as effectively as possible until global market conditions return to normal.
How long will the surcharge remain in effect?
Until further notice. We will evaluate this surcharge on an ongoing basis. Market conditions are shifting rapidly as a result of the coronavirus. Our priority is to continue providing the best possible service to our customers during this period of uncertainty and rising cost to serve, and this surcharge allows us to do that.