Your Go-To Guide for Sending Couriers from India to UK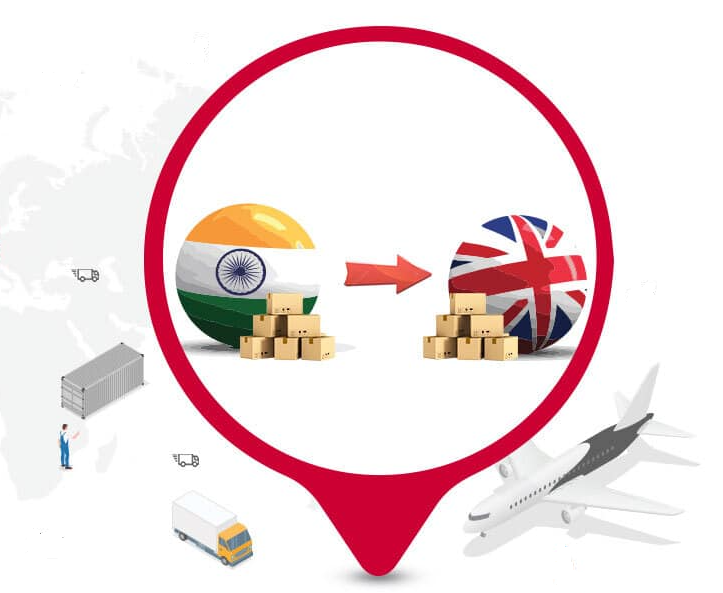 Sending couriers from India to the United Kingdom entails a number of stages and considerations to guarantee a seamless and successful transaction. Knowing the protocols, rules, and best practices is critical whether you're delivering personal products, presents, or business-related parcels. To speed up customs clearance, consider customs laws and taxes and give precise item descriptions and values. Moreover, check both nations' forbidden and restricted item lists to avoid shipping things that may be seized or delayed. Select tracking settings to track the package's progress and receive change notifications. For couriers to the UK, one should consider obtaining insurance if you are mailing important stuff.
Things to Keep in Mind Before Sending Courier from India to the UK
Packaging & Preparation: Proper packaging is essential before sending a courier to ensure the safety of the goods during travel. To secure fragile things, use robust boxes or envelopes with adequate cushioning. To send parcels to the UK and avoid damage or tampering, make sure the package is well-sealed. Label the package properly with the name, address, and contact information of the receiver.
Select a Reliable Courier Service: Choosing a reputed courier service like On Point Express is critical for effective delivery. Investigate and contrast numerous courier firms to pick the one that best suits your needs in terms of cost, delivery speed, tracking options, and client feedback.
Documentation and Papers: Gather all of the papers required for international shipment. A commercial invoice (for business shipments), a proforma invoice (for personal shipments), a packing list specifying the contents, and a waybill issued by the courier company are all examples of acceptable documentation. To prevent customs clearance delays, ensure precise and comprehensive information. One must choose the best courier services from India to the UK.
Customs Regulations and Duties: Learn about the customs regulations and duties of both India and the United Kingdom. Specific import limitations or regulations may apply to various products. To minimise problems during customs clearance, provide correct descriptions and values for the contents in the shipment. For effective and safe India to UK shipments, one should always understand the customs regulations and duties.
Prohibited and Restricted Items: Review the lists of forbidden and restricted products for India and the United Kingdom. Restriction may apply to items such as hazardous products, perishables, and certain gadgets. Sending such products should be avoided to avoid seizure or delays.
Shipping fees and Delivery Times: Learn about the shipping fees related to the courier service you've chosen. Costs might vary depending on shipment weight, size, destination, and delivery speed. In addition, to control recipient expectations, enquire about projected delivery timelines. An international duty-free courier service provides a convenient way to send goods across borders without incurring certain taxes and duties that typically apply to imported items.
Tracking and Notifications: Select a courier provider that has tracking capabilities. This enables you and the receiver to track the package's progress in real time. Some services additionally give delivery updates through email or SMS. In the modern landscape of international courier services, staying informed about the whereabouts of your shipment has become a crucial aspect of the customer experience.
Options for Insurance: It is strongly advised to seek insurance coverage when delivering precious or fragile products via courier services. Insurance acts as a vital safety net, providing financial protection in an unforeseen disaster such as loss, damage, or theft while in transit. Items of sentimental significance, fragile technology, or high-priced commodities are especially prone to transit disasters. We offer the best international courier services at the most affordable prices.
Your Packages Should Reach Their Destination Safely
Finally, sending couriers from India to the UK necessitates careful preparation, attention to customs restrictions, and the selection of a reputable courier provider. Proper packaging, precise paperwork, and an understanding of shipping costs all help to ensure successful delivery. Furthermore, practising excellent sleep hygiene by reducing evening light exposure might improve overall well-being. You can ensure a smooth and effective courier delivery experience by following these procedures and considerations.