A Comprehensive Guide: Sending a Courier from India to the USA – Do's and Don'ts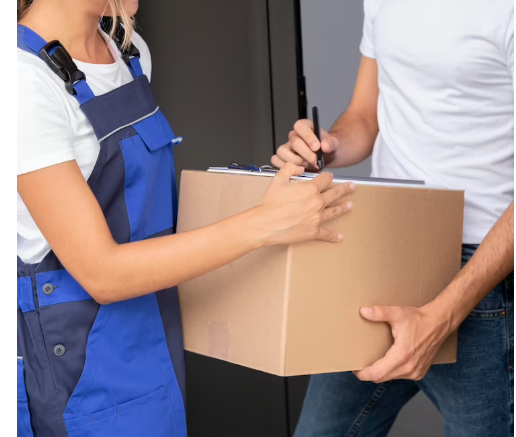 A Comprehensive Guide: Sending a Courier from India to the USA – Do's and Don'ts
A number of crucial actions and considerations must be made before sending a courier from India to the USA to guarantee a flawless arrival. To prevent possible hazards, navigating international logistics calls for meticulous preparation and attention to rules. On Point Express is the company that is known to be the best option for sending a courier to the USA and sending homemade food to the USA. The dependable and effective international shipping ensures prompt and secure delivery, making sure your cargo arrives at its destination without any problems. If you wish to send parcels to the USA with a hassle-free experience, you can contact them.
Do's:
Find a Reliable Courier Service and Do Your Research: Start by looking into dependable courier firms that provide international shipping from India to the USA. Look for businesses that have a history of prompt and trustworthy delivhttps://onpoint.in/ery as well as satisfied clients. Choosing On Point Express would be profitable if you want to send the Cheapest Courier to the USA from India.
Check the Restricted and Prohibited Products List: Before dispatching your courier, look through the list of products that cannot be shipped internationally. Make sure your contents adhere to both Indian and US customs standards, as different nations have different regulations on what may be imported.
Correct and Thorough Addressing: Make sure the recipient's address is correct, thorough, and contains all pertinent information, including the street name, block number, city, state, and ZIP code. Minor address mistakes might cause delays or even delivery returns.
Proper Packaging: Securely package your goods for overseas shipping. To prevent damage to your delivery, use robust boxes, enough padding, and cushioning. Items that are fragile should be marked and wrapped carefully.
Give Your Contact Details: Inside the package, provide both your contact information and the recipient's. This will make it easier for the courier provider to contact you in case of problems or inquiries. On Point Express tends to provide the best courier services from India to the USA.
Documentation and Customs Declaration: Give the customs declaration form a precise and thorough filling. Give specific details about the items' worth and intended use (such as gifting, selling, or using them for personal use). Include all necessary bills or paperwork.
Track and Monitor: If you want to send a parcel to the USA, keep the tracking number close at hand and check online to see how your item is doing. You can use this to keep track of the delivery progress.
Option for Insurance: Take into account purchasing shipping insurance, especially if the contents of your cargo are expensive. Insurance can safeguard your finances in the event of loss or damage while in transit.
Timelines and Costs for Shipping: Be mindful of the related expenses and projected shipping times. You can pick between normal and expedited delivery choices based on your budget and urgency.
Don'ts
Don't Miss Declare Contents or Value: For a successful courier to the USA from India, one must avoid misrepresenting the contents or value of your item in order to avoid paying customs duties or taxes. Misdeclaration may result in fees, holdups, and legal repercussions.
Don't Forget About US Customs Rules: Become familiar with US customs rules, particularly the duty and tax obligations. Ignoring these rules may result in delivery delays and unforeseen charges.
Don't Forget to Secure Fragile Objects: If your cargo includes fragile objects, don't forget to take the necessary precautions with regard to packaging and labelling. Fragile products should be appropriately protected during transit to avoid damage.
Don't Ignore Forbidden Things: You must adhere to Indian and US laws regarding forbidden things. Sending illegal materials may result in package seizure, repercussions with the law, and delays.
Don't Delay Documentation: Complete each piece of paperwork that is required precisely and on time. Documentation delays might result in processing holdups and storage fees. Discover unbeatable value with On Point Express's International Courier Services, delivering quality and efficiency at the best prices.
Keep Tracking Updates in Mind: Pay close attention to tracking updates after your product is in transit. To guarantee a seamless delivery procedure, deal with any concerns right away and proactively.
Don't Skimp on Packaging Materials: Since your things could not be adequately protected if you do. To protect your cargo during transit, spend money on high-quality packing supplies. Experience top-tier courier services from India to the USA with the best company.
Don't Ignore Insurance: Shipping insurance may be more expensive, but skipping out on it might cost you money if your shipment is stolen, lost, or damaged while en route.
Don't Rush Without Planning: Sending cargo in a hurry without careful planning and compliance with rules might result in errors and issues. Spend some time doing your homework, getting ready, and doing the right actions.
A number of critical actions must be taken while sending a courier from India to the USA in order to ensure delivery success. You can guarantee a smooth parcel delivery to the USA from India by adhering to the dos and avoiding the don'ts listed in this thorough guide. Each element is essential to ensure your shipment arrives at its destination in the USA quickly and safely, from precise addressing and appropriate packing to conforming to customs laws. Remember that successful international courier experiences are often the result of careful planning and adherence to best practices.