Let's Find Out How You Start Ecommerce Shipping For Your Business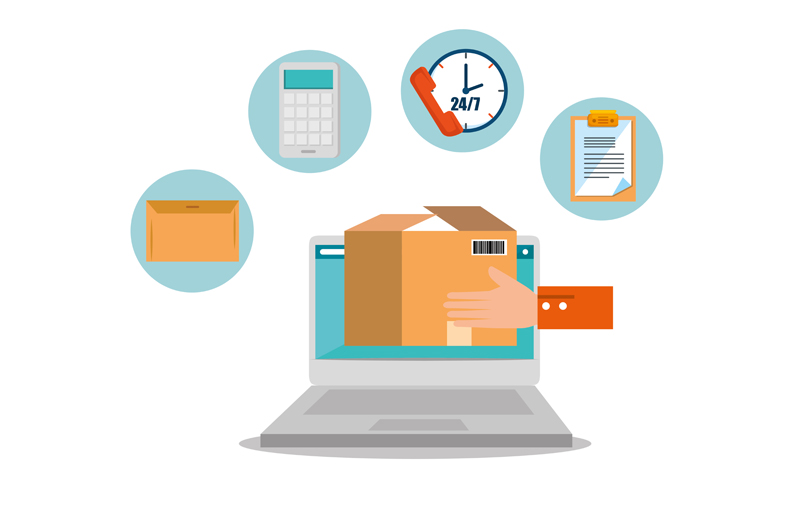 The eCommerce industry is ushering at a very fast pace in the contemporary world. Businesses aim to venture into the eCommerce world as it is transforming and disrupting industries. Ecommerce shipping could be a daunting task for businesses. Choosing the best international cargo services can take organisations to the next level.
The major goal of businesses should be strategic planning to enhance customer satisfaction. Making a comprehensive blueprint for optimising your shipping operations can work wonders for your business.
Top 5 Factors to Consider Before Starting Ecommerce Shipping For Your Business
The eCommerce shipping process manages all the processes, including pricing, packing, tracking and insurance, to deliver the products or items to the end customers. Finding an international courier service company to help fulfil your international orders is important.
1. Determine Your Shipment Strategy
Transporting ordered goods is difficult, so creating strategies uniquely tailored to your business is one of the most effective processes. You need to analyse shipping rates and methods, packaging, product weights (use a weight calculator), shipping destination, and other factors to grow your business and boost sales.
Ecommerce shipping involves transporting the products bought online from seller to buyer. Therefore, defining the complete strategy per your niche can take your business to the next leap.
2. Analyse the Cost of Shipping
Different components help you to understand the eCommerce shipping rate structures, such as package size, weight and country. For shipping internationally, businesses should know about customs rules and regulations. You must compare the international courier charges and choose the preferred delivery option per your customer's requirements.
3. Sturdy Packaging
If you want to start your eCommerce shipping for your business, then it is essential to choose the best packaging for your products that can accommodate different-sized shipments. This is the major factor that can set you apart from your competitors.
If the item is fragile, then the packaging should be done accordingly. Therefore, some items may also use bubble wrap or stuffing to protect products.
You can search for international cargo services near me and find plenty of options.
4. Track Ecommerce Shipments and Returns
A reputable international courier service company will always provide you with the necessary and real-time status of your shipments. With a strong order management system, your business should offer a positive customer experience by delivering the products promptly and minimising errors.
Understand your customers' pain points and choose the most efficient returns process that leaves your customers satisfied.
5. Invest In the Best Shipping Carriers
Always remember that good international cargo services ensure timely delivery and customer satisfaction. They know the customs rules, regulations and other additional facilities important for international orders. Find a carrier that can meet all your shipping needs, such as insurance, parcel tracking, consolidation, etc.
Starting eCommerce shipping for your business can increase operational efficiency and help you know about potential customers. Moreover, eCommerce businesses are increasingly meeting customer expectations.
Read more about the 5 Cheapest Courier Services For Your eCommerce Store!
Final Say
These are some major factors before starting eCommerce shipping for your business. It is essential to analyse the variables of your business and evolve your shipping strategy accordingly. Every business should define the e-commerce shipping rates for customers per their requirements.
International courier services determine your shipping requirements by identifying your audience, budget, margins and products. There is no doubt that starting eCommerce shipping can be beneficial to growing your business worldwide.