Covid-19 : UPS Service Alert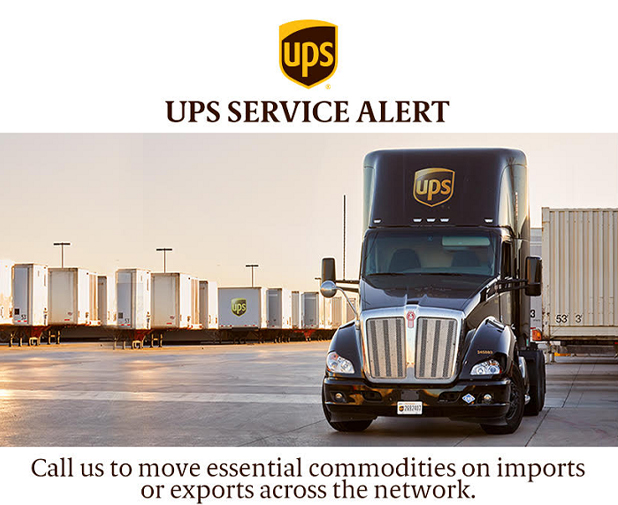 The Indian Government has announced a nation-wide lockdown for 21 days from March 25th to restrict people movement due to ongoing COVID-19 spread. Restrictions have been placed on public transport facilities such as flights, trains, buses as well as shops, establishments and offices. The Government supports the movement of essential commodities.
Limitations do not apply to cargo services. UPS continues to operate its daily flight to and from Indira Gandhi International Airport (IGIA), Delhi as usual. Based on the essential sectors notified by the Government, UPS is supporting export and import of essential commodities across sectors such as Healthcare, ITES, and Banking. In Karnataka, we also support the Aerospace sector. However, interstate border crossings are currently restricted, resulting in temporary disruptions in our pick-up and delivery service.
Please reach us on +91-93145 11333 to know more about shipping with UPS
Stay safe and take care.