The Future of International eCommerce Shipping: Trends and Predictions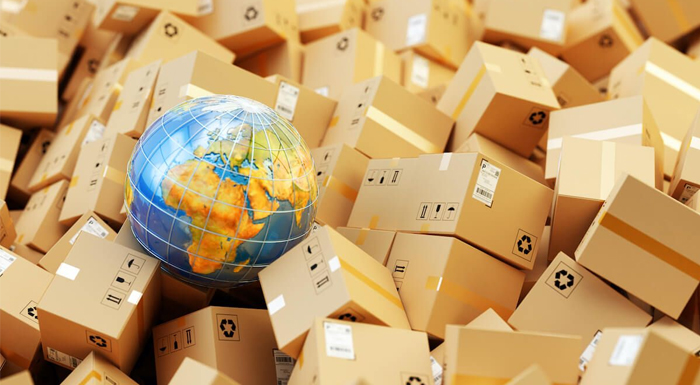 With improvements in logistics and technology, it is anticipated that International ecommerce Shipping will continue to change and advance in the future. Since the COVID-19 pandemic's onset, eCommerce has grown in a definite manner. Lockdowns spread across the globe, forcing retailers to quickly innovate and make technological changes to address the massive shift of consumers to online purchasing. This led to a sharp increase in eCommerce sales and the rise of eCommerce stores.
The ability for customers to order goods from anywhere in the world and have them delivered to their doorstep has been a key factor in the expansion of eCommerce. The need for dependable and economical eCommerce delivery service choices has increased along with the eCommerce sector. The expansion of the logistics infrastructure and technology industries has been one of the key factors in the growth of eCommerce shipping solutions. To speed up the shipping process and shorten delivery times, shipping companies are making significant investments in automation, robots, and artificial intelligence. Furthermore, the development of drones and self-driving cars has the potential to revolutionise the transportation sector by enabling quicker and more effective deliveries, particularly in difficult-to-reach places.
5 Emerging Trends and Predictions of International eCommerce Shipping Solutions
Unified Commerce
The future of eCommerce is unified commerce, which has the potential to change how eCommerce international shipping from India is carried out. A seamless, integrated approach to eCommerce is known as "unified commerce," and it integrates all channels and touchpoints, including physical stores, websites, mobile apps, social media, and more.
Unified commerce helps companies provide customers with a more individualised and smooth buying experience, which is one of its main advantages. This involves providing tailored promos, shipping choices, and recommendations depending on a customer's purchasing habits.
Increased Use of AI and IoT in Shipping
The eCommerce international shipping sector may undergo a transformation as a result of the rising usage of Artificial Intelligence (AI), the Internet of Things and other technologies in shipping. The application of AI and IoT can aid shipping companies in streamlining their operations, lowering costs, and speeding up delivery times in response to the increased demand for online shopping.
The use of AI and IoT in shipping to optimise shipping routes and enhance supply chain management is also one of their most important advantages. AI can forecast and identify potential delays or issues in the supply chain using data analytics, enabling businesses to make modifications before they happen. In the contemporary world, On Point Express tend to provide the best courier service for eCommerce.
Dark Stores And Drones
Drones and dark stores have the power to revolutionise international eCommerce courier services. Dark stores, often referred to as fulfilment centres or micro-fulfilment centers, are compact warehouses situated in metropolitan locations and created to process online purchases and offer clients same-day or next-day delivery. Unmanned aerial vehicles, known as drones, on the other hand, can be used to deliver items directly to clients.
Drones and dark stores together can assist eCommerce companies in a number of ways. For instance, dark stores may be placed nearer to customers, which would speed up and lower the cost of deliveries. Businesses can further cut delivery times and costs while lowering the carbon footprint associated with conventional delivery techniques by deploying drones for last-mile deliveries.
Increased D2C Fulfilment
The demand for quicker, more useful, and more individualised delivery alternatives has led to a trend towards increased direct-to-consumer (D2C) fulfilment. eCommerce companies can have more control over the fulfilment process through D2C fulfilment, from inventory management and warehousing to customer delivery.
D2C fulfilment offers many benefits to eCommerce companies. Businesses can save expenses and boost efficiency, for instance, by fully controlling the fulfilment process. Also, they can offer more customised delivery options, such as same-day or next-day delivery, which would boost customer satisfaction and loyalty.
Green Logistics
Future eCommerce shipping solutions will increasingly rely on green logistics, which is the application of ecologically friendly procedures in the shipping and logistics sector. eCommerce businesses are looking for strategies to minimise their environmental impact and reduce their carbon footprint in response to the growing concern over climate change and environmental sustainability.
eCommerce businesses can apply green logistics techniques in a number of ways. Companies can reduce fuel use and emissions by optimising their transportation networks, using alternative fuels like electric or hybrid vehicles, and implementing effective routing and scheduling techniques to avoid empty miles, among other things.
Final Thoughts
eCommerce companies increasingly provide same-day and next-day delivery services as customers grow accustomed to quick and practical delivery options. These services can aid companies in standing out from rivals and enhancing client happiness. On Point Express is known to be the best international courier services in India as they provide superb, prompt, dependable, and adaptable international package service. Full tracking of express shipments to all corners of the globe ensures that your items will arrive at their destination on time and according to schedule. By staying updated with the current trends and technologies in eCommerce shipping solutions, businesses can differentiate themselves from competitors, improve their bottom line, and provide a better customer experience.
The eCommerce shipping trends we've outlined are either going to stick around or change into new, improved iterations. With loosened covid constraints, technology-driven developments including AI, IoT, and unified commerce, are anticipated to grow this year. eCommerce is anticipated to gain more traction